Clear Reclosable Plastic Bags 8" x 8" 4 Mil, Self Seal Baggies Pack of 100 640791629785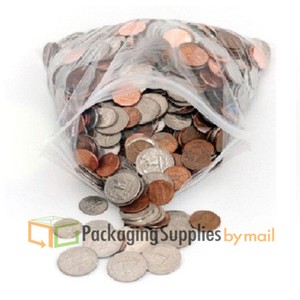 ---
Polyethylene Clear Resealable Poly Bags 5" x 7" 1000 per case 1.5 Mil Clear  Reclosable  Plastic  Bags  8"  x  8"  4  Mil,  Self  Seal  Baggies  Pack  of  100  +  Free  Shipping

Click image to enlarge

Description: Reclosable Bags:Durable and versatile, reclosable bags are great for storing everything from food items to craft supplies. Available in a variety of sizes and styles, we are sure to have a fit for your needs. Made from heavy grade commercial plastic, these are excellent for storing, displaying, and protecting all types of products, while keeping them safe and in great shape.4 Mil Reclosable Bags:4 Mil Re-closable bags are perfect in providing outstanding protection and convenience. Thicker than our 2 mil bags, these are great for storing heavier/sharper objects and ensures both protection and durability. Equipped with an offset lip and a single-track seal, these bags will easily and securely open and close while keeping out unwanted dirt and moisture. Made from 100% Virgin Low Density Polyethylene, these bags are food safe and meet all FDA and USDA requirements.Item Specification:Package Type: 100 Pieces.Made from 100% Virgin Low Density Polyethylene (LDPE). Meets FDA and USDA requirements.Recyclable: YesClear/Transparent color.4 Millimeter gauge thickness.Temperature Range: 20°F to 150°FOffset lip dimensions: Front- .5" Back- .675"Measurements include seal. Usable space approximately 1" less in lengthOffset Lip and Ridge for Easy Opening.Top Seal, Water-resistant, premium quality.Can be used to store nonperishable for days.Can be used for organizing purpose. Convenient and Economical.Best for storing and Protecting Product.FDA Approved for Food Contact.Secures freshness and safeguards items.Available in single or bulk case quantities.Multiple size ranges offered to fit specific applications.Provides an economically advantageous method for storage, packaging, stocking and shipping.Not treated for printing by end-user.DISCLAIMER: ALL PICTURES SHOWN ARE FOR ILLUSTRATION PURPOSE ONLY. ACTUAL PRODUCT MAY VARY DUE TO PRODUCT ENHANCEMENT.Payment:We accept all major Credit Cards as mode of payment.Your Privacy is of utmost importance to us and PackagingSuppliesByMail acknowledges the importance of securing the information collected from the clients during the purchase or inquiry of the products. Any personal information that you provide to us i.e. first name, last name, email address, credit card or other billing details, telephone or fax number etc. will be used solely to process orders received from you. Such personal information will not be disclosed, sold or transferred to any outside source.If you provide your mailing address or email address we may send you discount coupons, newsletters, promotional offers and constant updates from PackagingSuppliesByMail. You may unsubscribe from these offers any time you want.PackagingSuppliesByMail does employ cookie technology that helps us in retaining you as a unique user so we can service you at our best and receive feedback from you on how to improve the website. This information is used for internal purposes and will not be disclosed to third parties. PackagingSuppliesByMail is ONLY responsible for the items sold directly to its customers and is NOT responsible for any damage or otherwise that occurred in any kind of re-shipment to the third party, thereon. The customer will be responsible for the items shipped to their customers.Shipping:Free Shipping on all Industrial, Medical & Safety Supplies Products.Orders that are placed before 2 pm, ships the same day.All orders ship via USPS, FedEx Ground, FedEx Home Delivery, FedEx SmartPost or Freight LTL within 24 hours of the time an order is placed during normal business days.Ships from zip code 44139.Orders will be delivered to the customer within 2 - 7 business days.We ship anywhere in the continental United States. Return Policy:We have a 30-day return policy. Items cannot be returned or refunded for after 30 days from the date of purchase. If there is an error with the shipment of your order, we incur the return charges. But if the package has been sent to you as per your order and you want to return for some reason, you may send us back at your own cost and the full refund would be issued to you on receiving the package back in our warehouse. Please allow 3-5 business days for the refund to reflect in your account.Customer Response Time:

We typically respond to your queries within 24 Business Hours.

About Us:PackagingSuppliesByMail is an industry leader for industrial packaging, safety supplies and first-aid medical supplies. We are an Ohio based corporation and have been MBE (Minority-Owned Small Business) certified since 2009.We've rapidly developed into a nation-wide leading distribution source, with the privilege to serve the retail market as well as large corporations. Our company continues to expand as we have received Government Contracting Awards within the open procurement market.For the past several years, we've achieved great success on . We achieved this by accomplishing 72,000+ positive feedback responses from our valued customers regarding our products and services. We stand apart from most of our competitors as we offer affordable pricing, discount specials and prompt delivery of all orders to their destination.Place your orders today to try our quality products and excellent service !!!!!
| | |
| --- | --- |
| Images sell!Get Supersized Images & Free Image Hosting | Create your brand with Auctiva'sCustomizable Templates. |
Attention Sellers - Get TemplatesImage Hosting, Scheduling at Auctiva.com.