4 X 4 Round Rust Navy Blue Super Herati Persian Oriental Area Rug Hand Knotted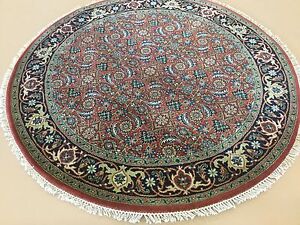 ---
This rug is  ideal for high traffic areas such as entrances and hallways, but would also be ideal for any room in the house. Easy to keep clean and maintain.
Rug #Z3816S38947
Quality: Excellent 
Exact Dimensions: 4' X 4'
Material: 100% Dine wool
Color: Rust, navy blue, beige, green
Weave: Hand Knotted
If you have any questions, please feel free to contact me.