1926-P Lincoln Cent - Fine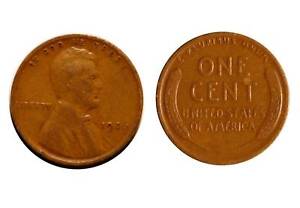 ---
1926-P  Lincoln Cent  -   Fine  -  Stock Pic
Lower cost items will be shown with a stock pic. Coins sent will be true to grade and pleasing, without damage or heavy hits.
I graded Lincoln's for many years and have made a living doing so. I believe all my grades are accurate and will offer a refund without questions if you disagree.
Shipping for the first item is $2.00 and will be sent via U.S. First class  mail. Other items may be added for .50 cent per item. .
After payment is recieved, items will ship within 1-3 days . Most will ship within 24 hours
As always, your consideration of our items and business is greatly appreciated. !!